1/5
China Manufacture Bulk Pet Cat Food Packaging Flat Bottom Bag
Quick Details
Payment:
Western Union,T/T
Shipping:
Support Express · Sea freight · Land freight · Air freight
Supply Ability:
380000 dozen per month
Quick Details
Product Name

Pet food bag

Usage

Pet food packaging

Materials

Laminated food grade materials

Color

Up to 12 Colors

Size

Customized sizes

Design

Customized designs

Logo

Customized logo

Samples

Free (Available samples)

Application

for dog, cat, bird, animal food packing

Capacity

250g,500g,1kg,2kg,5kg,10kg,15kg,20kg

Printing

Gravure printing

MOQ

Negociatable
China Manufacture Bulk Cat Liter foil Bag for food packaging wholesale

Product Name

Flat Bottom Bag With Zipper Reusable Pouch For Pet Cat Food Packing

Item

Pet Food Bag

Printing

Gravure Printing (up to 12 colors pringting)

Material

PET/AL/PE; PET/VMPET/ PE; According to customer's demand

Size

customized sizes

Packaging

Carton / pallet

Free Sample

Available

Artwork file

AI/PDF/CRD, at least 300 dpi resolution

Payment

50% T/T advance and 50% balance

Feature

1) Laminated material

, strong; duarable

2) Resealable; non-leakage, keep food fresh, shock resistance

3) F

ood grade safe, for pet food, animal feed, etc.
Product Description
Space efficient: The box-like shape of the flat bottom bag provides high utilization on shelf space and in shipping. Its wide opening, flat bottom and side gusset design also allows for easy filling and maximizes packaging space.
Seals in freshness: Our flat bottom pouches can serve as airtight pet food or other food packaging. It is one of the best alternatives to rigid containers with the added convenience of being an easy-opening alternative for fridge and freezer products.
Custom packaging design: Flat bottom bags' structural design gives this packaging pouch ample design and branding space. Share with us your custom design ideas and we will bring them to life. In addition, the bags can include a variety of features to meet all the demands of consumers like specialised lamination finishes, resealable closures, tear notch, ergonomic handle, Euro or round punch hole and laser scoring.
Environment friendly: Our state-of-the-art manufacturing process allows us to produce fully recyclable bags and compostable box pouches that adhere to strict standards. Sustainable packaging is in the core of our innovation efforts and we aim to provide more eco-friendly solutions in the future.
Versatile and self-standing: Our flat bottom bag combines the top features of a quad-seal bag and the classic stand up pouch. This makes the top-filling box pouch a great fit for several market applications, from grains, meat, pet food, down to health and gardening products. As a bonus, it's box bottom also allows for a self-standing packaging that is guaranteed to stand out on display.
A variety of application: Our flat bottom bags are ideal for chocolate, confectionery & snacks, coffee, tea, soap&detergent, meat&seafood, pet food, health&wellness, horticulture and others.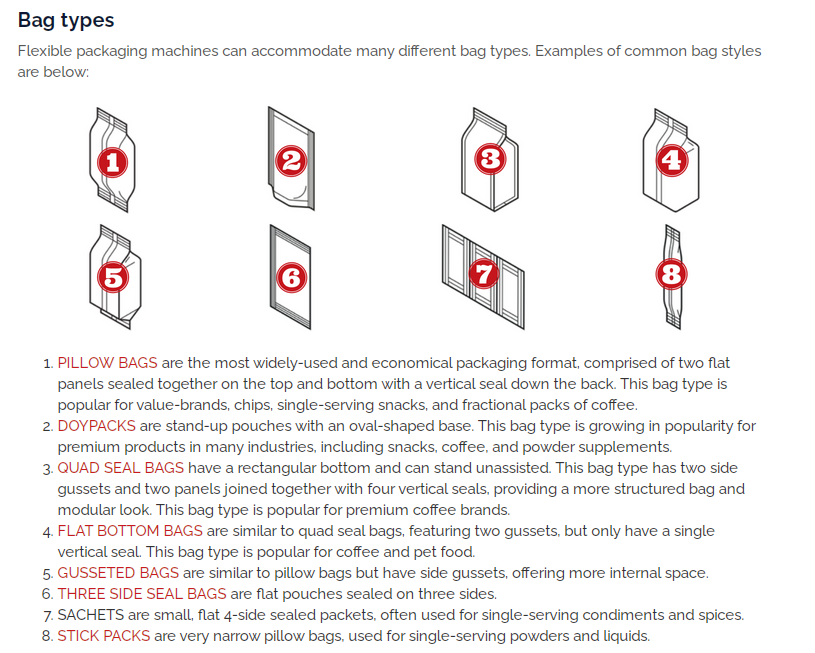 Pet food bags are used for all kind of pet food packaging, the pouches are made with the reclosable zipper for reuse purpose. In order to protect the food inside, all pet food bags are made with the high barrier material to make sure they have a longer shelf life.
Different zippers:
There have four main pet food bags in the market: flat pouch, stand up pouch, gusset pouch, block bottom pouch. Flat pouches and stand up pouches are used for small volume pet food packaging, gusset pouches, and block bottom pouches are used for large volume ones.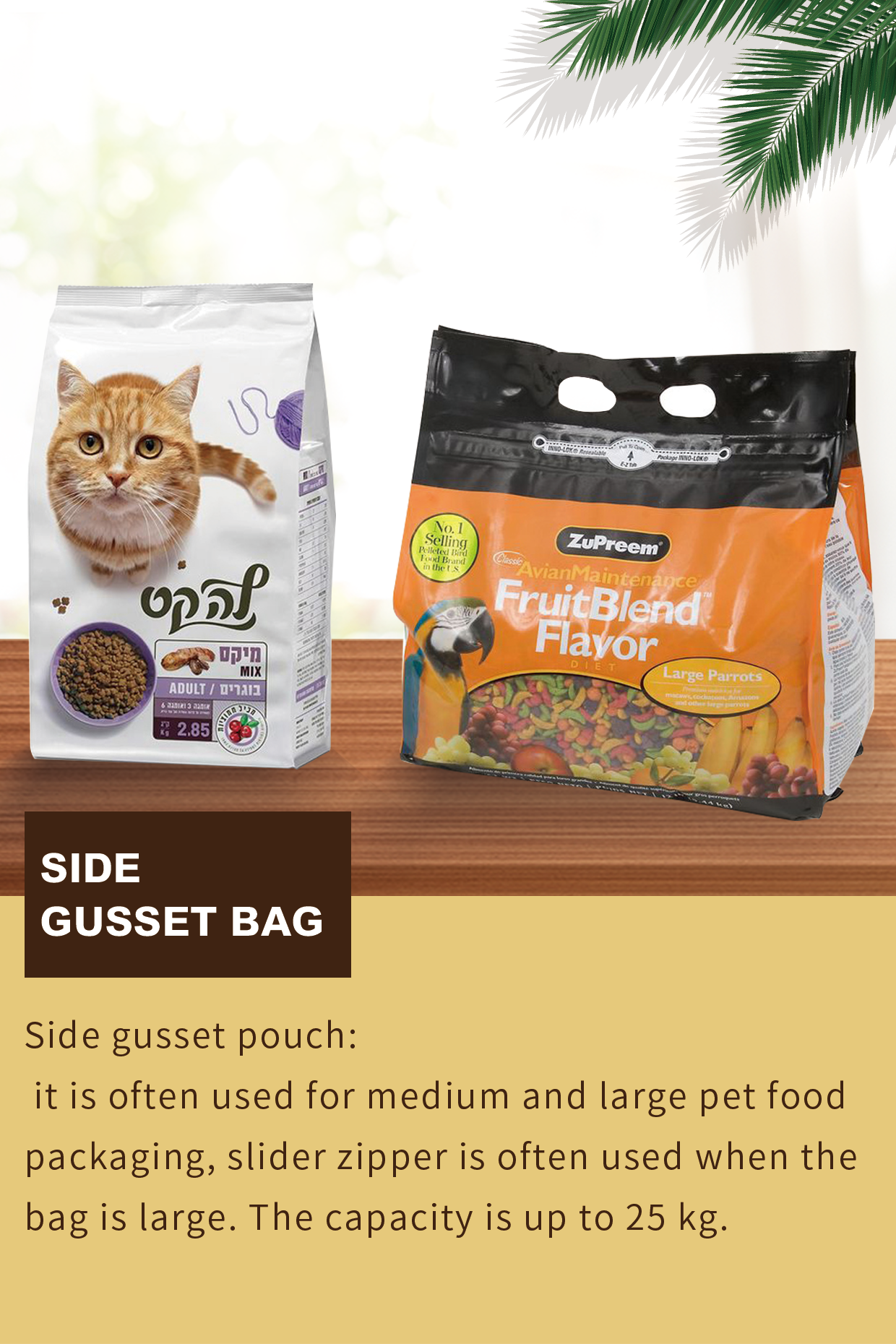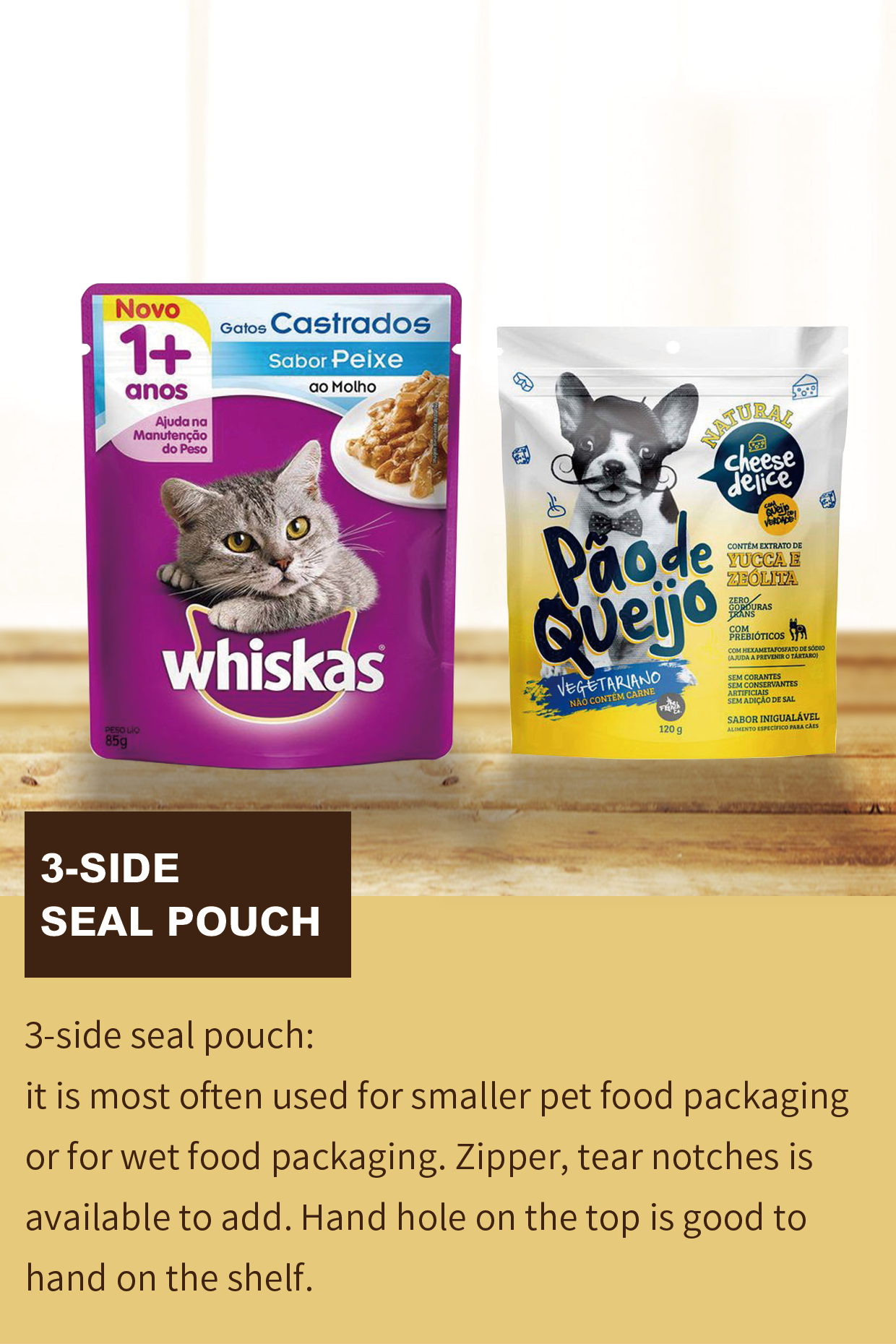 The proper pouches will bring pet food with good palatability protection, aroma shield, and improved self-supporting stability, also with zipper then makes the pouch are easy to open and close options. Our professional packaging team makes sure that every clients receives personalized solution based on their brands and packing necessities.
How to packing before shipment.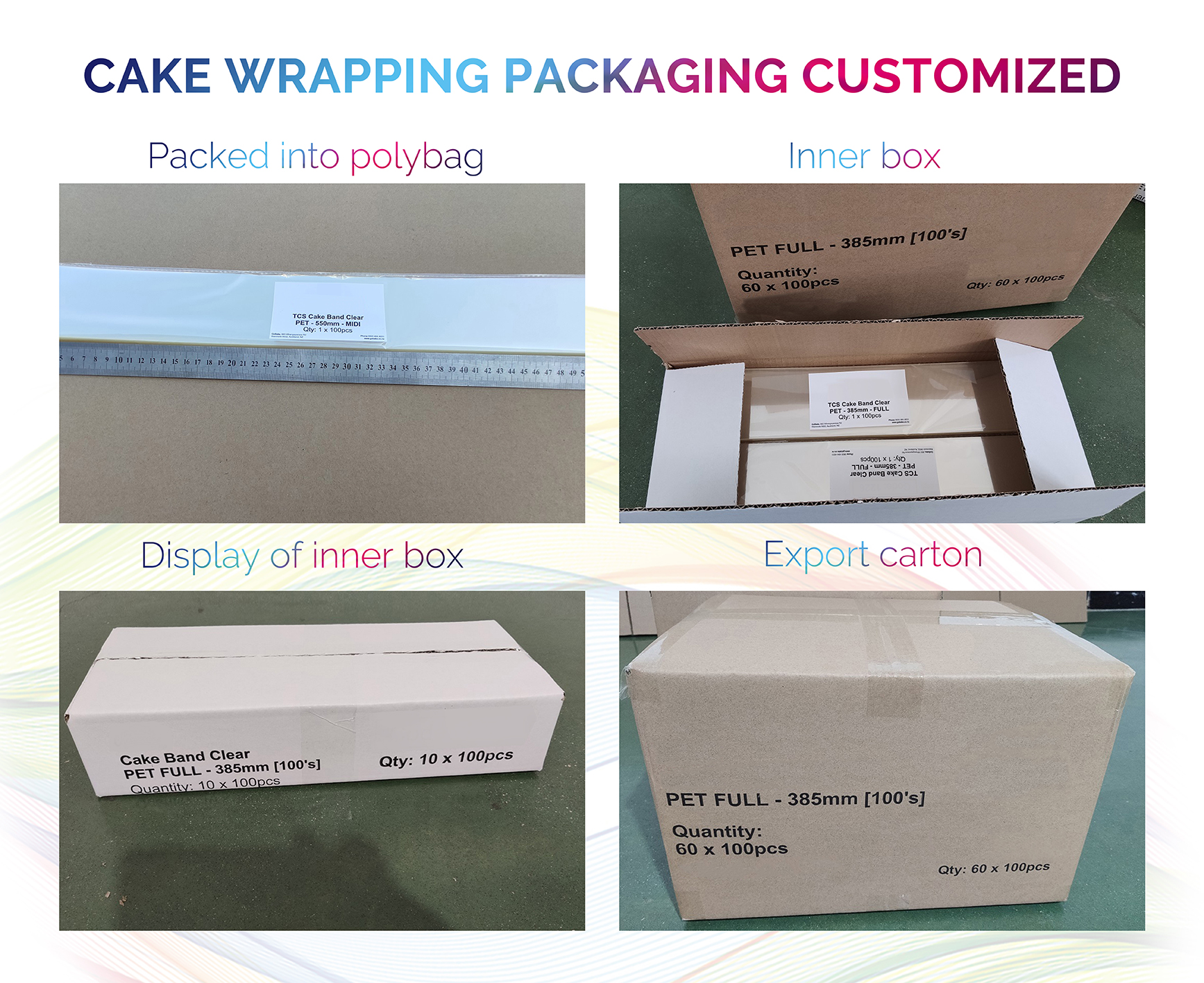 What is a pet food bag made of?
A pet food bag can feature sturdy materials that will keep the inside contents fresh.
A polypropylene-based plastic material like CPP or PET can appear in your pet food bag.
The plastic compound needs to be safe for food use and should not include any BPA compounds or other harmful items.
How do you open your pet food bag?
You can use a small tab on the top part of a pet food bag to open its body.
Some pet food bags come with zippers, although they appear underneath the tab that opens the bag the first time.
How can you seal a pet food bag?
A resealable zipper can appear on many pet food bags.
What types of pet food bags can work?
There are many pet food bag styles that you can use today:
A standup pouch will feature a design that will stay upright when on a flat surface.

A gusset bag will include an opening part that helps to keep air from getting stuck inside.

A flat pouch may also work for smaller food items.
How large can a pet food bag be?
From a dimensional standpoint, pet food bags can be about 30 to 120 cm in width.
A bag can also be 400 cm high, although that would be for bulk foods.
The size of the bag will vary based on the pet food type you're securing.
A larger bag can handle more food, but it can also take in more weight without tearing.
What kinds of pet food could you add in a pet food bag?
Your pet food bag can support various types of food:
Traditional kibble materials are ideal for a larger bag.

You can also include treats in a smaller bag.

Nutritional supplements for pets with special dietary needs can also go inside some smaller bags.
Are these pet food bags available for pets of all sorts?
You can get a pet food bag ready for any pet, including a cat, dog, rabbit, guinea pig, mouse, or another domesticated mammal.
Is it safe for you to leave the pet food bag open?
Avoid leaving a bag open, as air can cause the food to spoil.
Also, you don't want to leave it open so your pet could leaf through the bag and grab food without your permission.
What can you do about sealing the pet food bag if you don't have a zipper on the top?
A bag clip should be good provided that the clip is sturdy and the bag itself is rolled well enough.
What should you do when storing a pet food bag?
There are many things for you to do when storing a pet food bag the right way:
Keep your bag in a dry area, so added moisture would not get in the way of your food.

Make sure the bag is sealed all the way through.

Keep the food in a dark place, as sunlight could add excess heat to the food.
Cat Food Packaging Pet Food Bag,China Manufacture Bulk Cat Liter Bag.